Call or email us to make a reservation.
The information that we will need is:
1. Business name and contact info
2. What species
3. Quantity and breed of animal
4. Preferred dates


Remember to call at least 2 weeks in advance to book your appointment. We will not accept birds that are not on our list.
For Thanksgiving, spots fill up very fast, book in the spring! July, August and November are our busiest months.
Please do not bring too many or too few birds. Let us know as soon as possible if there is a change in the number so we can adjust our schedule.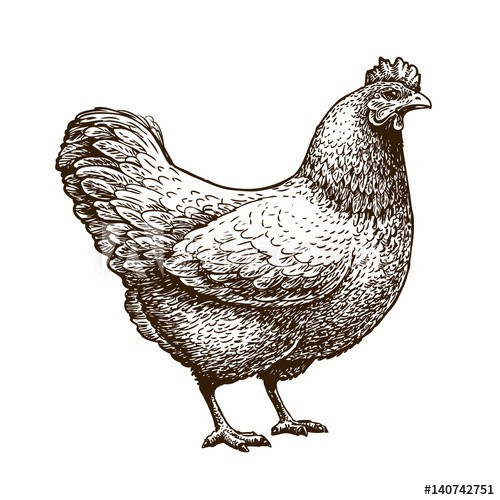 We recommend removing feed 15 hours in advance of your appointment but no later than 12 hours. Birds which have not had their feed withdrawn will have full crops and be full of manure. This takes extra work to clean and is unpleasant for our workers and most importantly reduces potential contamination.
***A $100 penalty will be applied to each appointment that brings in birds with full crops.
Suggested options for transportation include covered trailers, wood boxes with ventilation, poultry crates, etc. No cardboard boxes please!
Call us if you need help with other ideas to transport animals!
Some problems that could occur while loading your animals include wing bruising, smothering, heat stress, broken bones and escaping. It is very important to catch the birds in the calmest manner possible. At night or in the early morning is the best. Always pick up and hold by the body or by the feet, never by the wings!
Drop off is between 7:00 - 8:00 am. We close the doors and begin processing at 8:00 am. If you arrive after the drop off times, please close the doors and unload your crates, fill out a Customer Order Form and tag your crates.
When you arrive at the facility please fill out a Customer Order Form. This form informs us on how you want the birds cut, any additional services such as giblets, neck and feet and how you would like them bagged.

Pick up is between 4:30 - 6:00 pm.
Bring boxes, coolers or other transportation means for your meat. We do not supply these or ice. Before you pick up your meat, we must be assured that you can maintain the meat at 40 degrees F or below.

We reserve the right to refuse services to anyone for any reason. We cannot process diseased, dead, or dying animals. If we find any suspect areas of meat, we will trim away any suspicious areas as directed by the USDA inspector. Any abuse of animals will not be tolerated. Abuse includes kicking, carrying the animals in unnatural positions, overcrowding, starvation or indifference to suffering.


Birds with dirty breasts and keels may be delayed until the last batch to avoid cross contamination. If there is any question about the health or quality of the animals, the facility and the USDA will determine if they will be condemned or delayed for slaughter. There will be a $150 charge for sanitation and disposal if you bring sick or diseased animals.
Due to space constraints, there are no provisions for long-term cooler or freezer storage on-site. If prior arrangements have been made there will be a $15 fee for any birds picked up a day late. The products will be frozen when picked up. We do not take any responsibility for birds left.